Regular price
Sale price
₹ 1,190.00
Unit price
per
Best Offer
Sold out
Acid reflux or GERD (gastroesophageal reflux disease) is the most common disorder, with a prevalence of approximately 20%-30% of adults across the nation.
Gastric treatments using Ayurveda emphasise improving a condition in which stomach acid flows back up into the food pipe (oesophagus) causing irritation in the oesophagus lining leading to the burning sensation in the chest (heartburn) and lower chest area. Ayurvedic herbs and formulations help in treating acidity problems caused by PITTA DOSHA imbalance in the human body. It improves acid balance in the body and promotes natural digestion.
Ayurvedic treatment helps-
Improves acid balance in the body.

Acts as a natural acid balancer.

Provide relief from severe headaches. 

Detoxifies doshas and promotes natural digestion

Reduces bloating and indigestion.

Promotes natural digestion.
View full details
Why Us ?
Patented and world class Ayurveda products. Trusted by more than 1 million customers. Research and developments from more than 2 decades.
Key Herbs
Natural Acid Balancer
Ayurvedic herbs are one of the oldest methods of medication and healing. For over 5,000 years, Ayurveda has been helping people maintain good mental and positive health. These herbs have a strong effect in terms of improving overall health. Swaarnim Acidity Care have various herbs such as - Ajwain, Sonth, Amla, Sauf, Bhringraj, Tulsi, Pippli, Kutki, Harad, Cow milk, Cow curd , Jeera, Cow ghee, Kala namak, Mulethi , Nagarmotha, Dalchini, Lawang powder etc. These herbs help treat acidity symptoms and promotes gut health.
Detoxifies doshas and promote natural digestion
Provide relief from severe headaches.
Acts as a natural acid balancer.
Helps treat hyper acidity naturally with effective herbs.
Strengthen the stomach mucosal lining.
Helps regulate carbohydrates and fat metabolism in the body.
Provides quick and effective relief from acid refluxes.
Long term results with Improved overall digestion process.
Prevents bloating.
Anyone with these symptoms - Indigestion (dyspepsia)
Severe abdominal pain
Feeling of nausea and uneasiness
Bloating and lack of appetite
Acid eructation (blenching)
A feeling of sluggishness.
Burning sensation in the chest.
Upper and lower abdomen pain.
Consume daily with your existing medication.
2 capsules in the morning
2 capsules before your sleep
We recommend Swaarnim ayurvedic capsules to be consumed lifelong as a natural supplement to improve overall health.
What does the product do?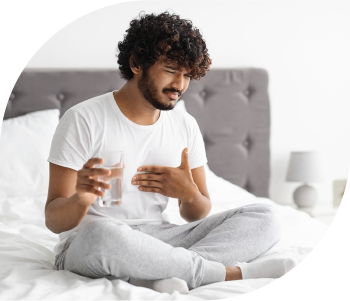 Natural acid balancer
Helps in calming down the acid refluxes by soothing the irritated pitta dosha in the body and by neutralising the elevated acids in the stomach with the help of various herbs.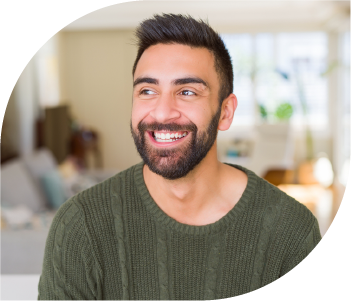 Reduces bloating and indigestion
Swaarnim's ayurvedic solution helps reduce indigestion and bloating by calming the agni dosha resulting in stimulating appetite, prevents gas accumulation and assists bowel elimination.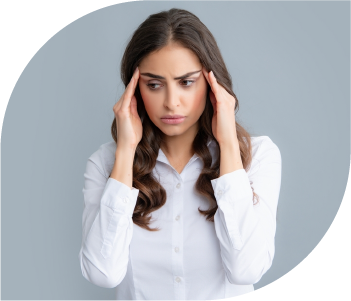 Relief from severe headaches
Headaches are treated with a combination of different herbs which helps in improving blood flow.
FAQ
There are majorly two types of Acidity - Upright Acid Reflux Supine acid flux
Symptoms are as follows - Indigestion (dyspepsia), severe abdominal pain, feeling of nausea and uneasiness bloating and lack of appetite, acid eructation (blenching), a feeling of sluggishness, burning sensation in the chest, if you feel a sensation of a lump in your throat.
Swaarnim ayurveda uses ayurvedic herbs that helps balance acid flow in the body and reduces refluxes.
Our treatment uses all the natural herbs to treat acidity and other problems by improving overall functioning of the body.
Swaarnim's ayurvedic treatment is the best natural treatment for any disease including acidity.