Regular price
Sale price
₹ 1,790.00
Unit price
per
Best Offer
Sold out
Anxiety is an extremely common problem, affecting approximately 24 per cent of females and 14 per cent of males. 
Everyone feels anxious at some point in life. From Ayurveda's perspective, stress and anxiety are caused by an imbalance in Vata Dosha. Excess of vata affects the Mano vaha srota, the channel of the mind, which implies that you have a windy mind. Ayurveda focuses on balancing the Vata dosha to bring more peace and calm to the mind. Anxiety treatment in Ayurveda first involves identifying the type of anxiety disorder and its cause. 
Reduces panic attacks. 

Balances the nervous system and promotes relaxation. 

Promotes optimal balance and well-being.
View full details
Why Us ?
Patented and world class Ayurveda products. Trusted by more than 1 million customers. Research and developments from more than 2 decades.
Key Herbs
Stay Stress Free
Ayurveda uses a variety of herbs to treat anxiety, such as ashwagandha, brahmi, and jatamansi. These herbs help to reduce stress and anxiety by balancing the nervous system and promoting relaxation. These basic practices go a long way in reducing panic attacks and decreasing the intensity of anxiety attacks. It is normal for everyone to feel anxious. But, for some people, anxiety is constant, which keeps them from enjoying their daily life and even having a normal relationship with people around them.
Balances nervous system and overall functioning of body.
Helps calm the mind and reduces stress level.
Reduce stress and anxiety.
Rejuvenates mind and body
Promotes vigour and vitality
Reduces stress and fatigue
Promotes optimal balance and well being
Promotes relaxation
Stabilise mind and body
Induces natural sleep
Improves focus and clarity
Anyone who feels-
Feeling nervous, restless or tense
Having a sense of panic and impending danger
Increased heart rate
Rapid Breathing (hyperventilation)
Sweating frequently
Trembling
Fatigue and tiredness
Trouble in concentrating
Insomnia or Having trouble sleeping
Experiencing gastrointestinal (GI) problems
Having difficulty controlling worry
Having the urge to avoid things that trigger anxiety
Consume daily with your existing medication.
2 capsules in the morning
2 capsules before your sleep
We recommend Swaarnim ayurvedic capsules to be consumed lifelong as a natural supplement to improve overall health.
What does the product do?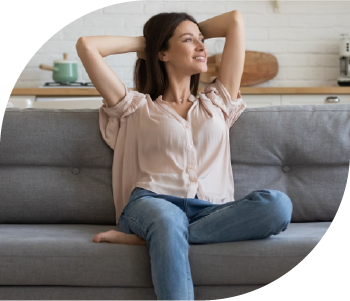 Stabilizes mind and body
Ayurvedic solution helps rejuvenate mind and body by keeping healthy metabolism and physical well being. It promotes proper functioning of body organs for better quality of life.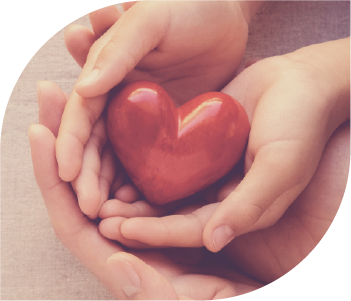 Optimal balance and wellbeing
Helps attain the highest level of well being, prosperity, happiness and gratitude. Promotes a healthy lifestyle and good metabolism.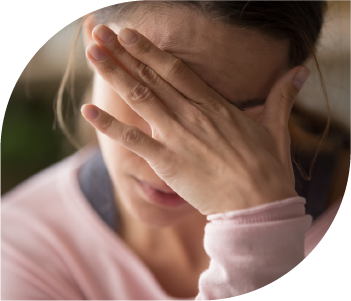 Reduces stress and fatigue
Ayurveda helps control and balance the hormones functioning in the body which ultimately helps in stress management and fatigue.
FAQ
Anxiety is a feeling of unease, such as worry or fear, that can be mild or severe.
Anxiety can be caused by various factors, including genetics, past experiences, stress, and medical conditions.
The symptoms of anxiety can include physical symptoms like rapid heartbeat, sweating, and muscle tension, as well as emotional symptoms like worry, fear, and restlessness.
While it is possible to manage and reduce the symptoms of anxiety, it may not be completely cured.
Anxiety may not be prevented completely, but it can be managed by using swaarnim's Ayurveda herbal medicine which will help in reducing stress and maintaining a healthy lifestyle.
Common side effects of anxiety medication can include dizziness, drowsiness, and dry mouth.