Regular price
Sale price
₹ 1,290.00
Unit price
per
Best Offer
Sold out
Elevate your mental clarity and cognitive performance with Swaarnim Naturscience Brahmi capsules, the key to unlocking your brain's untapped potential. Discover the full potential of your cognitive abilities with our Brahmi capsules, made from the renowned Bacopa monnieri herb. The capsules are thoughtfully designed to enrich mental sharpness and brain health. Brahmi is always celebrated for its cognitive advantages, may enhance memory, cognitive function, and naturally alleviate stress and anxiety as a potent adaptogen. Whether you're a student who wishes to improve learning skills or a professional seeking heightened concentration, Brahmi provides a reliable and natural solution. It helps in - 
Reduces stress.

Improves mental health. 

Improves hair and skin health.

Promotes better sleep.

Provides neuroprotection.
View full details
Why Us ?
Patented and world class Ayurveda products. Trusted by more than 1 million customers. Research and developments from more than 2 decades.
Key Herbs
Nurture Your Mind And Memory
Brahmi, scientifically known as Bacopa monnieri, is a herb renowned for its cognitive-enhancing properties. With a history deeply rooted in traditional medicine, Brahmi has gained global recognition for its ability to improve memory, enhance mental clarity, and reduce stress. As a natural adaptogen, it helps in promoting relaxation and emotional well-being. Brahmi stands as a trusted choice for nurturing a sharper mind and overall well-being for students or professionals or individuals who care about their brain health.
Stress Reduction: As an adaptogen, Brahmi has calming and stress-reducing properties.
Anxiety Management: Helps in reducing symptoms of anxiety, making it useful for individuals dealing with stress and anxiousness.
Improved Mental health: It can enhance mental alertness and cognitive performance.
Antioxidant Protection: Help protect brain cells from oxidative damage, supporting long-term brain health.
Neuroprotection: Have neuroprotective effects, helping to safeguard the brain from age-related cognitive decline.
Better Sleep: Improved sleep quality, leading to a more refreshed and focused mind.
Hair and Skin Health: Promoting healthy hair growth and radiant skin.
Individuals suffering from stress and anxiety.
Those with poor memory.
Ageing adults.
Consume daily with your existing medication.
2 capsules in the morning
2 capsules before your sleep
We recommend Swaarnim ayurvedic capsules to be consumed lifelong as a natural supplement to improve overall health.
What does the product do?
Supports learning, memory and brain health
Brahmi capsules are renowned for promoting learning, memory, and brain health. Packed with natural compounds, they enhance cognitive function and support overall brain well-being. Regular use of Brahmi capsules can help boost learning and memory while maintaining a healthy brain.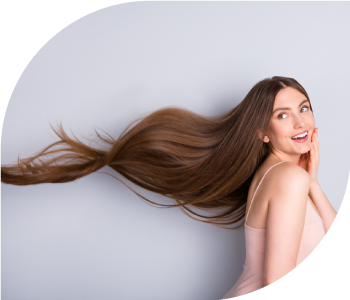 Promotes healthy hair growth
Brahmi capsules also promote healthy hair growth. They contain natural compounds that nourish the scalp and hair follicles, supporting lustrous and robust hair development. Incorporating Brahmi capsules into your routine can be a valuable step in maintaining and enhancing your hair's health and growth.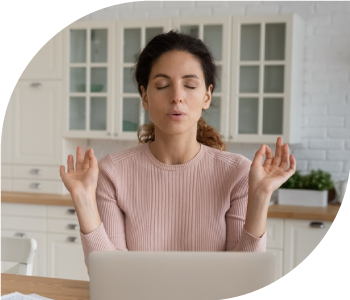 Reduces stress
Brahmi contain natural compounds that help calm the nervous system, reducing stress levels. Including Brahmi capsules in your daily regimen can be a beneficial choice for those seeking to alleviate stress and promote emotional well-being.
FAQ
Yes, Swaarnim Brahmi capsules are suitable for vegetarians and vegans.
It is proven that Swaarnim Brahmi may provide a number of possible health advantages, such as enhanced memory, enhanced cognitive function, reduced stress, and support for mental health in general.
The best Swaarnim's Naturescience Brahmi capsules are believed to improve memory and cognitive function by encouraging the synthesis of certain neurotransmitters and antioxidants, which maintain brain health and slow cognitive ageing.
Because Brahmi promotes calmness and relaxation while harmonising the body's stress response, its adaptogenic qualities may help lower anxiety and tension.
Swaarnim Brahmi capsules are beneficial for individuals seeking to support cognitive function, memory, and overall mental well-being. They can be especially useful for students, professionals, and those experiencing stress or anxiety.