Regular price
Sale price
₹ 1,890.00
Unit price
per
Best Offer
Sold out
Depression is the most serious and common problem among the young generation these days. According to ayurveda, depression is a result of kapha imbalance in the body along with the changes in brain's electrochemistry which encourage vata shift resulting in loss of enzymatic activity in the metabolism. The issue starts when depression shatters the quality of life leading to excessive anxiety, anxiousness, stress, sleeping disorders etc. Ayurveda with a natural and safe approach provides  a protected remedy for fighting stress, anxiety and depression. It helps in -
Relieving sleep deprivation.

It calms down the mind and reduces the anxiety 

Improves mental and emotional wellbeing 
View full details
Why Us ?
Patented and world class Ayurveda products. Trusted by more than 1 million customers. Research and developments from more than 2 decades.
Key Herbs
Stabilise mind
Herbs have been used for centuries as natural remedies for various ailments, including depression. Certain herbs have shown potential in supporting mental well-being and alleviating depressive symptoms. Additionally, herbs have calming properties that can help reduce anxiety and promote relaxation, which can be beneficial for those dealing with depressive symptoms.
Promotes relaxation and relieve stress
Stabilises mind and body
Promotes relaxation
Promotes relaxation
Stabilises mind and body
Promotes relaxation and relieve stress
Help remove toxins and trigger the natural energy flow in the body
Declutter mental space and relaxes mind
Promotes sound sleep
Control mood swings
Balance appetite and weight loss
Anyone who have-
Insomnia
Unpredictable mood swings
Auditory hallucinations and overthinking
Reduced libido
Fear and anxiety
Restlessness and stress
Decreased appetite and weight loss
Joint aches and headache
Excessive talking
Consume daily with your existing medication.
2 capsules in the morning
2 capsules before your sleep
We recommend Swaarnim ayurvedic capsules to be consumed lifelong as a natural supplement to improve overall health.
What does the product do?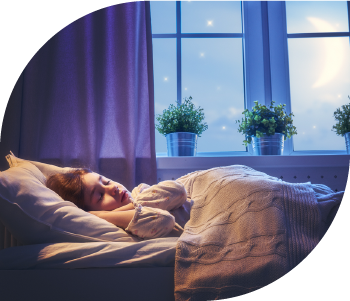 Relieving sleep deprivation
Ayurvedic treatment helps restore mental peace and energy levels in the human body. It calms down the aggravated or imbalanced doshas to enhance good quality sleep.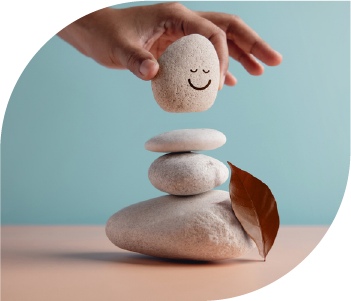 It calms down the mind and reduces anxiety
It helps stabilise the mind by improving heart rate and reducing stress which leads to disturbed mind and anxiety.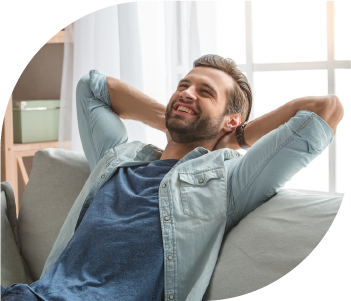 Improves mental and emotional wellbeing
Ayurvedic treatment increases the strength of mind and body to cope with daily mental stress and disturbed mind. This helps in enhancing the quality of life.
FAQ
Stay in touch. Don't withdraw from life, be more active, take up some form of exercise, face your fears, don't avoid the things you find difficult, try to eat a healthy diet, have a routine
Yes, Swaarnim Ayurveda herbal treatment offers effective natural ways to treat depression through therapies and ayurvedic medicines.
Swaarnim's Ayurvedic treatment is the best solution for depression problem with different herbal formulations that help control the stress and promotes healthy living.
To be diagnosed with depression, an individual must have five depression symptoms every day, nearly all day, for at least 2 weeks. One of the symptoms must be a depressed mood or a loss of interest or pleasure in almost all activities. Children and adolescents may be irritable rather than sad.
You may be diagnosed with mild, moderate or severe depression. Your mental health professional may diagnose you with depression if these symptoms: happen most days.