Regular price
Sale price
₹ 1,290.00
Unit price
per
Best Offer
Sold out
Eczema affects about 31.6 million people in the United States alone. It is most commonly diagnosed in childhood, with about 10-20% of children and 1-3% of adults affected. 
Eczema is also known as atopic dermatitis affecting millions of people. Ayurveda helps in balancing doshas through natural treatment like herbs, natural ointments and oils, dietary changes etc, to balance the aggravation of dosha's that causes eczema symptoms. 
Ayurveda uses various herbal remedies to treat eczema. Some of the commonly used herbs include turmeric, neem, licorice, and aloe vera. These herbs have anti-inflammatory, antioxidant, and antimicrobial properties, which can help reduce inflammation and itching associated with eczema.
Ayurveda helps in treating eczema as-
Reduces Skin irritation and inflammation.

Reduces rough and scaly patches on skin.

Reduces dryness.

Improves discoloured skin. 
View full details
Why Us ?
Patented and world class Ayurveda products. Trusted by more than 1 million customers. Research and developments from more than 2 decades.
Key Herbs
Healthy Skin Condition
Ayurvedic herbs are one of the oldest methods of medication and healing. For over 5,000 years, Ayurveda has been helping people maintain good mental and positive health. These herbs have a strong effect in terms of improving overall health. Swaarnim Eczema Care have various herbs often used to reduce inflammation and support skin regeneration. They have calming effects and can help relieve itching and irritation. Natural herbs have elements present in them which are known for its moisturising and cooling properties, which can provide relief and aid in healing damaged skin.
Improves blood circulation
Reduces burning, swelling and stinging of the skin
Reduces skin dryness
Nourish the skin and improve circulation
Reduces severe itching
Enhances skin texture
Promotes Skin Restoration & Repair
Reduces fungal infection
Reduces skin dryness
Reduces burning , swelling and stinging of the skin
Improves blood circulation
Reduces inflammation
Reduces hyper pigmentation
Regulate hormone balancing
Reduces acne
Someone who have following skin problems can take Ayurvedic treatment -
Raised and swollen patches.
Major inflammations on skin.
Itchy skin and red patches.
Rashes with irritated bowls.
Skin allergies.
Consume daily with your existing medication.
2 capsules in the morning
2 capsules before your sleep
We recommend Swaarnim ayurvedic capsules to be consumed lifelong as a natural supplement to improve overall health.
What does the product do?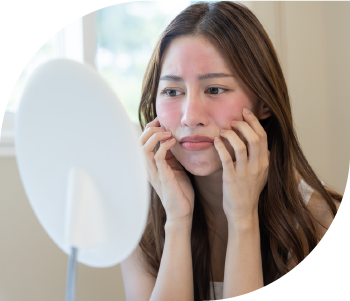 Reduces Skin irritation and inflammation
Ayurvedic treatment helps fight bacteria and provides a soothing effect to affected areas. Its anti-inflammatory herbs help heal skin from within and reduce skin irritation.
Improves discolored skin
Ayurvedic herbal treatment helps treat pigmentation and discolored skin problems by detoxifying the blood and balancing the hormones in the body.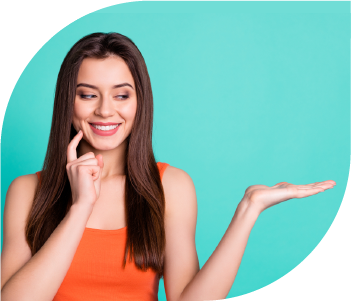 Reduces rough and scaly patches on skin
Treats various skin conditions by balancing all the doshas and providing required nutrients and moisture to the skin. It promotes healthy skin and removes patches on skin.
FAQ
Common triggers include: irritants – such as soaps and detergents, including shampoo, washing-up liquid and bubble bath. environmental factors or allergens – such as cold and dry weather, dampness, and more specific things such as house dust mites, pet fur, pollen and molds.
Peanuts, milk, soy, wheat, fish, and eggs are the most common culprits. Because kids need a well-rounded diet, don't stop giving them foods you think might cause eczema flares. Talk to a dermatologist first.
This may include: Dry, cracked skin, itchiness (pruritus), rash on swollen skin that varies in color depending on your skin color, thickened skin, darkening of the skin around the eyes,raw and sensitive skin from scratching.
A few tips can help you: Moisturise your skin often, avoid sudden changes in temperature or humidity, try not to sweat or get too hot, manage stress, and take time for yourself to relax, avoid scratchy materials such as wool.
Covering the skin increases the potency of topical treatments, which may make them more effective.
AVOID SCRATCHING. Scratching the rash may spread the inflammation, lead to infection and even leave scars. Atopic dermatitis occurs in individuals with tendencies towards allergies and who seem to have very sensitive skin. The persistent itching often encourages scratching, causing the skin to become raw or leathery.