Regular price
Sale price
₹ 1,190.00
Unit price
per
Best Offer
Sold out
According to gynecologists and a study around 20% of women i.e. 1 out of every 5 women suffer from PCOS majorly b/w the age group of 20 to 29.
With PCOS, your ovaries may develop follicles, which are small collections of fluid, and may fail to release eggs on a regular basis.
Ayurvedic treatment for PCOS works on the core of the disease by
Promoting healthy and timely periods

Reducing excessive hair growth on face, chest, back and Stomach

Promotes fertility
View full details
Why Us ?
Patented and world class Ayurveda products. Trusted by more than 1 million customers. Research and developments from more than 2 decades.
Key Herbs
Regulate Delayed Cycle
Ayurvedic herbs are used in the treatment of migraine due to their potential to provide relief and address the underlying causes of the condition. It helps improve symptoms of PCOS such as, delayed periods, excess bleeding, hormonal imbalances, facial hairs, increased body weight, stress, mood swings etc. Ayurvedic herbs with various healing properties help fight these symptoms and regulate the timely menstrual cycle. Herbs also help reduce pain, cramps and inflammation in affected area.
Regulates the menstrual cycle
Has Antioxidants and reduces pain
Reduces stress
Helps in balancing the hormones
Reduces stress and helps with Insulin resistance
Safe, natural and good for overall health
Improves fertility
Helps in maintaining weight and irregular hair growth
Helps in dissolving cysts inside the ovaries
One who is medically diagnosed with PCOS
One who is facing delayed cycle with lesser flow
Females who have facial hair growth, acne or pigmentation
Unusual weight gain due to PCOS
Consume daily with your existing medication.
2 capsules in the morning
2 capsules before your sleep
We recommend Swaarnim ayurvedic capsules to be consumed lifelong as a natural supplement to improve overall health.
What does the product do?
Healthy and Timely Periods
Swaarnim's PCOS care helps to manage the periodic cycle in females and balances the hormones.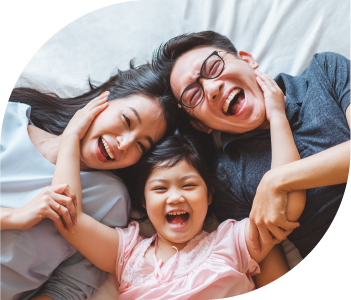 Promotes Fertility
Swaarnim's PCOS care helps to promote fertility by increasing the probability to conceive and balancing the hormones.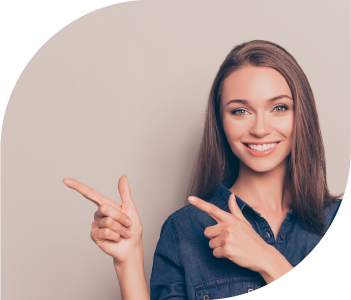 Helps in dissolving Cysts
PCOS care helps to dissolve the cysts naturally and leaves no side effects and is good for general health.
FAQ
Ayurvedic treatment for PCOS focuses on balancing the doshas in the body, improving digestion and metabolism, and reducing stress levels. This includes a combination of herbal remedies, dietary changes, and lifestyle modifications.
Ayurvedic herbs that can help with PCOS disease include ashwagandha, shatavari, guggulu, triphala, and turmeric.
Ayurveda aims to balance the doshas in the body, which can help alleviate the symptoms of PCOS. However, it cannot cure the condition completely as it is often caused by underlying health issues that may require medical intervention.
The duration of treatment depends on the severity of the condition and individual factors such as age and overall health. It is recommended to consult with an Ayurvedic practitioner for a personalised treatment plan.
PCOS is a chronic condition, but with proper management and treatment, many women are able to control their symptoms and maintain a healthy lifestyle.
PCOS is a chronic condition and cannot go away on its own. However, with proper management and treatment, the symptoms can be controlled and maintained.